Providing Superior Health and Balance Through Chiropractic
Dr. Boas believes that "Chiropractic care is more than just making the pain disappear. It is about learning, understanding and taking care of your body to improve your quality of life."
Our Mission at Back on Track Chiropractic is to offer our patients a health care experience that is simply unparalleled in this day and age. By offering the most comprehensive physical examination possible and listening carefully to what the patient has to say, our custom treatment programs eliminate the patients pain and move them rapidly towards their health care goals.
Let us help you achieve optimum health and wellness so you can feel better than you ever have. Find out more…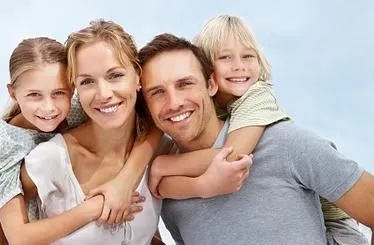 As a second-generation chiropractic physician, Dr. James Boas grew up with a deep understanding of just how important a healthy lifestyle is. His dedication to sharing this importance and guiding others through it led him to open Back On Track Chiropractic for residents of Morganville, Marlboro, Matawan, Manalapan and Old Bridge, NJ in 2008. His passion for health and wellness set him up to be a NJ Top Doc recipient.
Dr. Boas approaches health and wellness a bit differently than many others. His care begins with more than a simple "Where does it hurt?" He completes a comprehensive physical examination and has a full conversation with each patient. These steps allow him to gain a thorough understanding of the patient's condition and symptoms, as well as any lifestyle factors that might be causing or contributing to the problem.
Through this comprehensive examination, he is able to develop an equally comprehensive treatment plan for residents of Morganville, Marlboro, Matawan, Manalapan and Old Bridge, NJ for issues such as neck pain, arm pain, lower back pain, radiculopathy, lower back pain, sciatica, tendonitis, elbow pain, carpal tunnel syndrome, headaches, migraines, sinus issues, knee pain, sports injuries, auto injuries, shoulder pain, and scoliosis. Treatment plans at Back On Track Chiropractic can include traditional chiropractic adjustments as well as shockwave therapy, physiotherapy, electrical muscle stimulation, ultrasound therapy, myofascial therapy, and cold laser therapy.
When you visit Dr. Boas at Back On Track Chiropractic, you'll be treated as more than just a patient. You are an individual with the right and the ability to live a healthy life. If you live in Morganville, Marlboro, Matawan, Manalapan and Old Bridge, NJ, and want to achieve this goal, call today to schedule your appointment.
---
Proudly serving:

Monmouth County, Middlesex County, Morganville, Marlboro, NJ, Holmdel, NJ, Manalapan, NJ, Aberdeen,
NJ, Colts Neck, NJ, Old Bridge, NJ, Monroe, NJ.